This is the fourth graduation held by the pioneer in the dreadlock industry in Ghana, Mikesh Crown Training Academy. The ceremony started at exactly 9am on Saturday, 30th of October the forecourt of Mikesh Crown Academy, East Legon and ended at exactly 6PM. A total of 66 successful students graduated from the Mikesh Skill Training Academy this year.
In a speech, the CEO of Mikesh Training Academy, Nii Akwashong I known in private life as Michael Ayikei Afutu charged the graduates to be proactive in their business dealings and utilize the skills learnt effectively to serve customers to promote natural hair and dreadlocks in Ghana and Africa.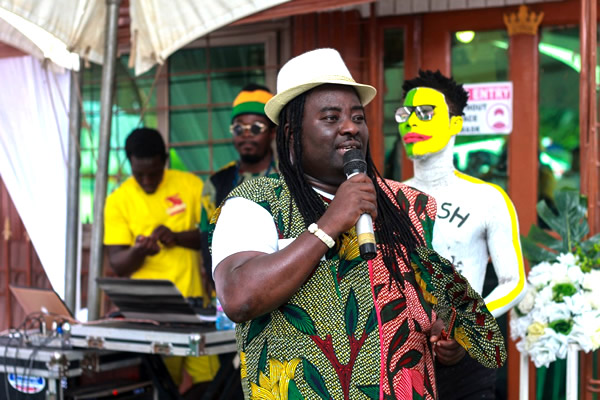 CEO of Mikesh Training Academy, Michael Ayikei Afutu making a speech at the ceremony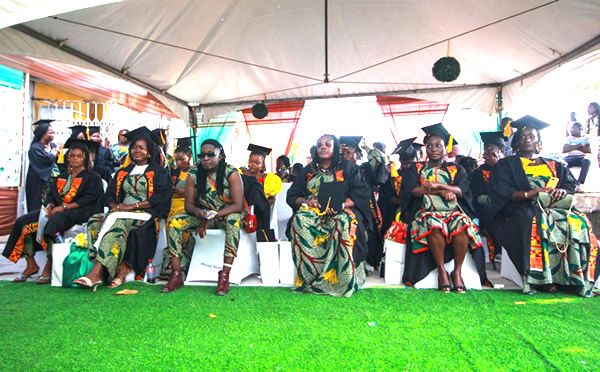 Section of graduating students listening attentively to the CEO's speech

The graduation which attracted the general public, saw a lot of activities including Hairstyle exhibition, acrobat performance, fashion design exhibition, musical artist performances and many more.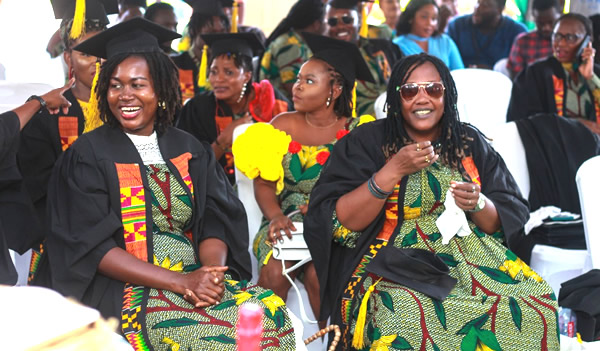 Session of the graduating students

As part of their appreciation, the graduating students presented a brand new table top fridge to the CEO for his support and impact in their life. Students are happy that they had come to take the training which has become an advantage for them in their career life.
As part of activities for the day, the Deputy CEO of Mikesh Crown Salon, Madam Rah Afutu, presented certificates to students for good performance.
.
Madam Rah Afutu, Deputy CEO od Mikesh Training Academy presenting certificate of honour to one of the students

Mikesh students and agents for the sales of Mikesh Natural Products were awarded in different categories for outstanding performance and loyalty in the promotion and the sales of natural Mikesh products respectively.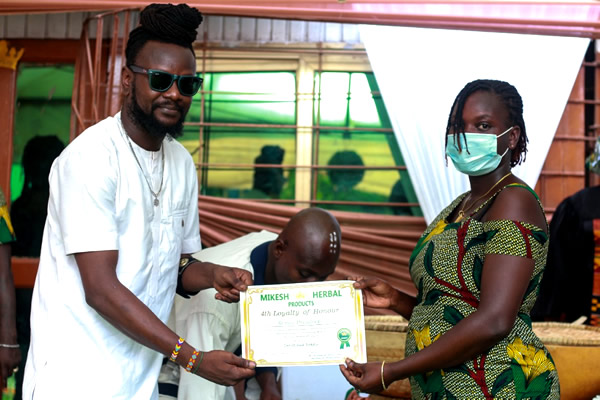 Presentation of certificate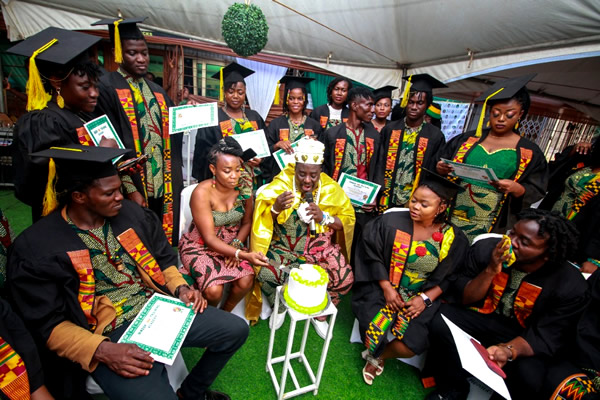 CEO of Mikesh Training, Mr. Michael A. Afutu cutting cake whiles the students looked on


Exhibition of various hair styles by some of the graduating students as well as showcase of hair products.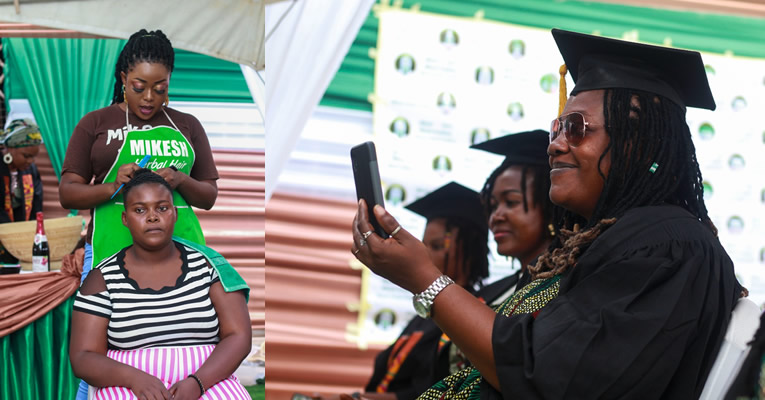 The CEO of Mikesh Academy who did a short musical performance and said he is thankful to God for how far He has brought the Training school.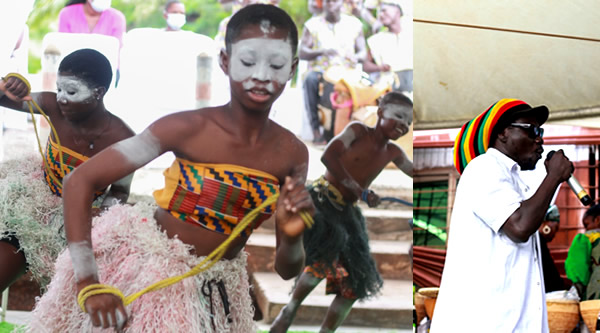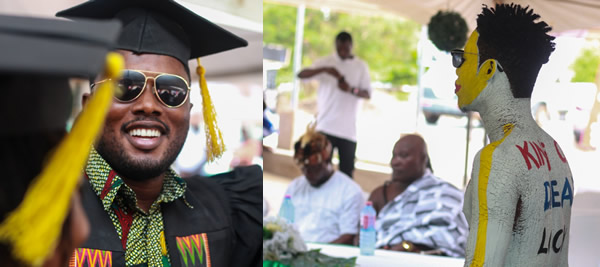 There were performances from various musical and cultural groups to grace the occasion.
News, photo, social media promotion & video by: iBlend Media