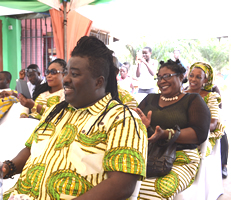 CEO of Mikesh Training Academy,
Mr. M. Ayikei Afutu at the graduation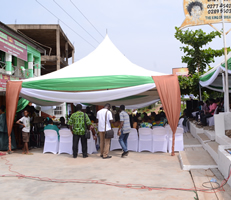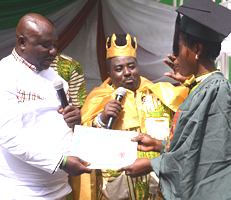 Mikesh Crown Salon, an indigenous hair styling and dreadlocks company based in Accra, has graduated first batch of its training academy students as part of its golden jubilee celebration and dedication of school at a glorious ceremony held in Accra on 22nd July, 2017 at their East Legon Office.

The Graduation ceremony attracted parents, students, customers, sales representatives, prospective students, the general public, media.
Opening the ceremony, Rev. George Benin preached on the theme 'The Generational Thinker' adding that the CEO of Mikesh Crown Salon Mr. Michael Ayikwei Afutu is purely generational thinker for what he has done will go a long way to benefit generations to come.

:'We must be generational thinker who fear God. He said if the CEO is not a generational thinker he will won't set up this company and this training institution to serve manay people and improve lives from generations to generations to come' Rev. George Benin

Students of Mikesh Crown Academy expressed joy and hope as they step out to the world to start their own business in the field of dreadlocks, haircut etc. Graduants recived cutting edge training in many areas.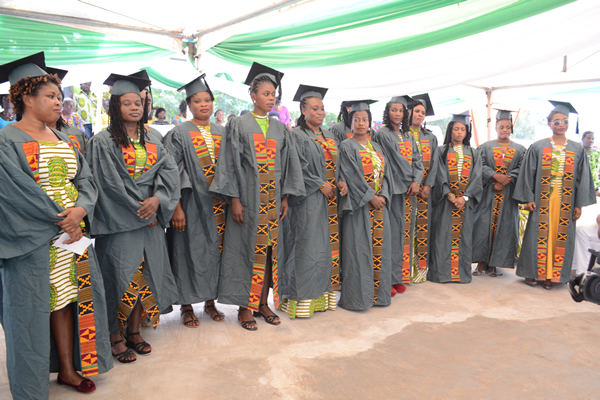 Line-up of graduating students after being presented with certificate

There was a massive showcase and exhibition of various hair styles by students as well as showcase of hair products and its usage by Rah Afutu, Deputy CEO of Mikesh Crown Salon.
Rev. George Benin also cut sword for the new classroom book for Mikesh Crown Academy at the same time with showcase of of some artifacts with beautiful dreadlocks outlook.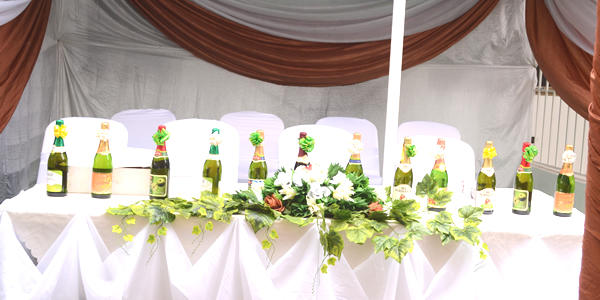 The colourful ceremony also brought together all the sales representatives of Mikesh natural herbal products in the various regions of Ghana to network and share experiences. They were honoured with loyalty certificates as well as parcels for their dedication and desire in promoting Mikesh Herbal products over the years.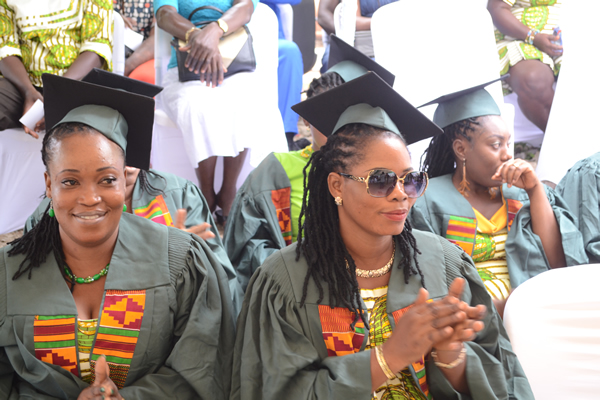 Today the various Mikesh natural herbal hair products are available to its clients in Ghana and other African countries like Benin and Uganda, Togo, Nigeria etc.
.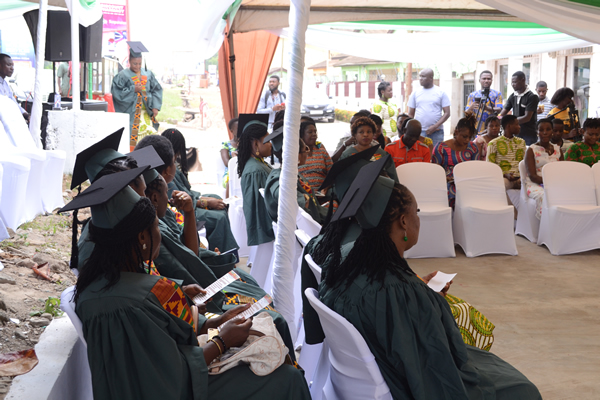 Giving his graduation speech, the CEO of Mikesh Crown Academy he is thankful to God and optimistic about the graduants due to the level of training they undertook and urged them to put the knowledge acquired from the academy into active use to put them at the forefront and ahead of their competitors in the job market.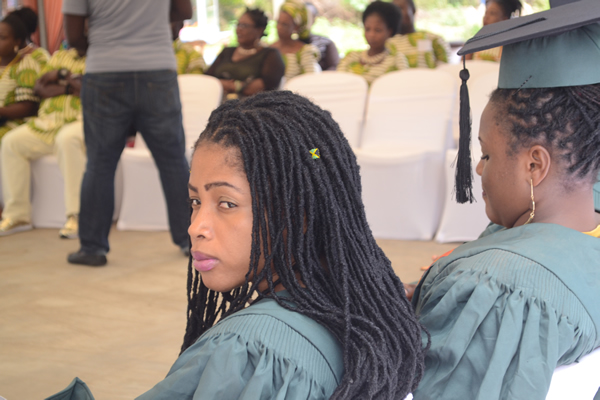 The graduation was graced by several performances from different groups such as comedians, musical artiste, acrobatics etc.There was cutting of cake to crown the ceremoney.

Cutting of cake by CEO, Michael Ayikwei Afutu (5th from right), Rev. George Benin (6th from right, in white)
News, photo, social media promotion & video by: iBlend Media